Headstones Wairarapa: A history of excellence
Headstones Wairarapa, formerly known as Hoar and Sons Ltd, has operated in the Wairarapa for over 100 years. The photo below was taken in 1920 and shows the business's founder Thomas G. Hoar (first on the left) and his son Frank (seated) and employees.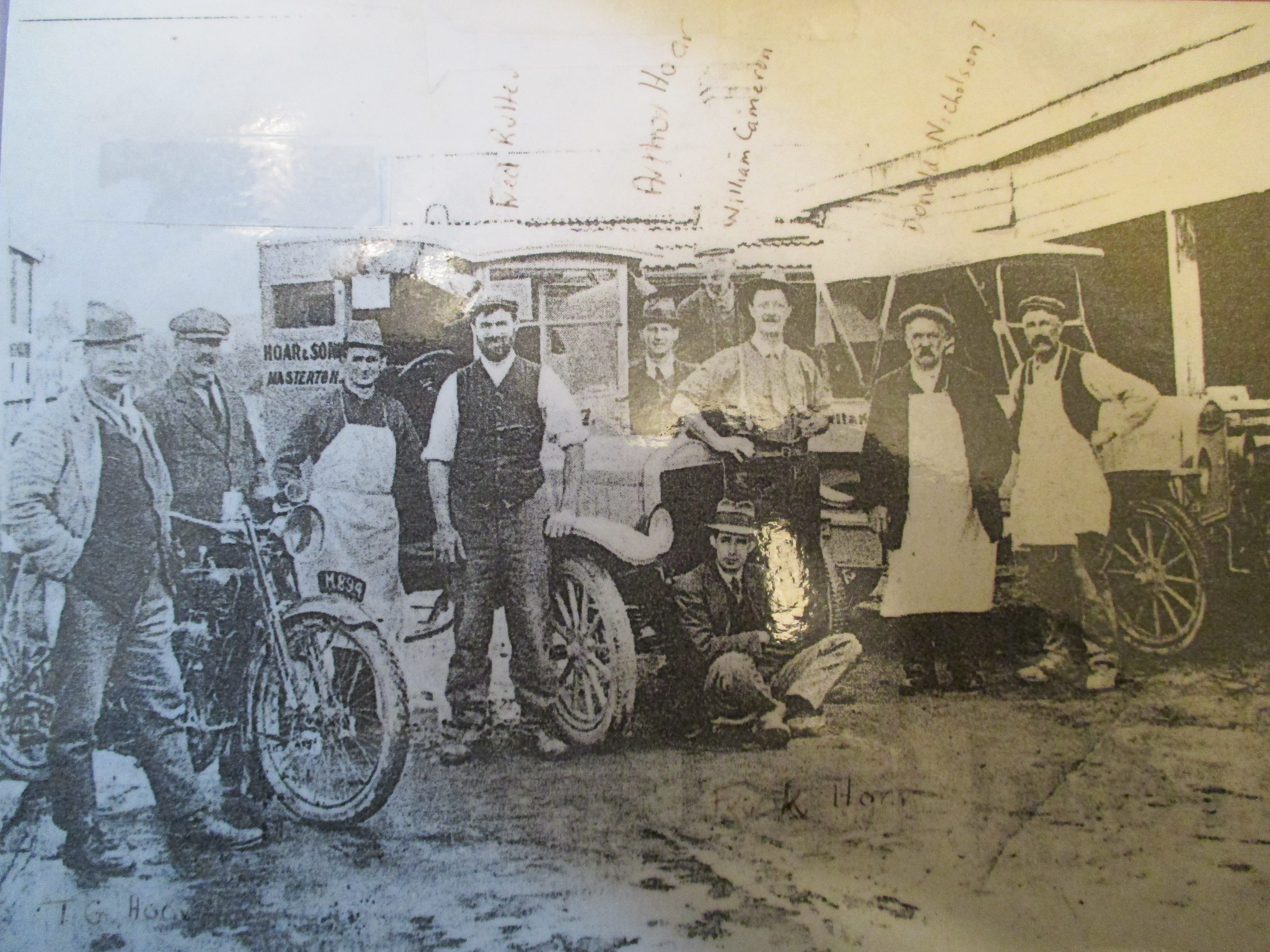 Thomas Hoar (known as T.G.)(photo above) opened the business in 1901. He would push bike throughout the district, often across streams and farmland to meet with customers. Headstones were then transported by dray, pulled by a faithful horse named Roy.  Some country jobs took several days, so camping out was the order of the day.  Headstones in this era were often carved by hand in the workshop and some of the larger ones required block and tackle rigs to install them.  When Roy was retired, Model T Ford trucks took over. (see photo).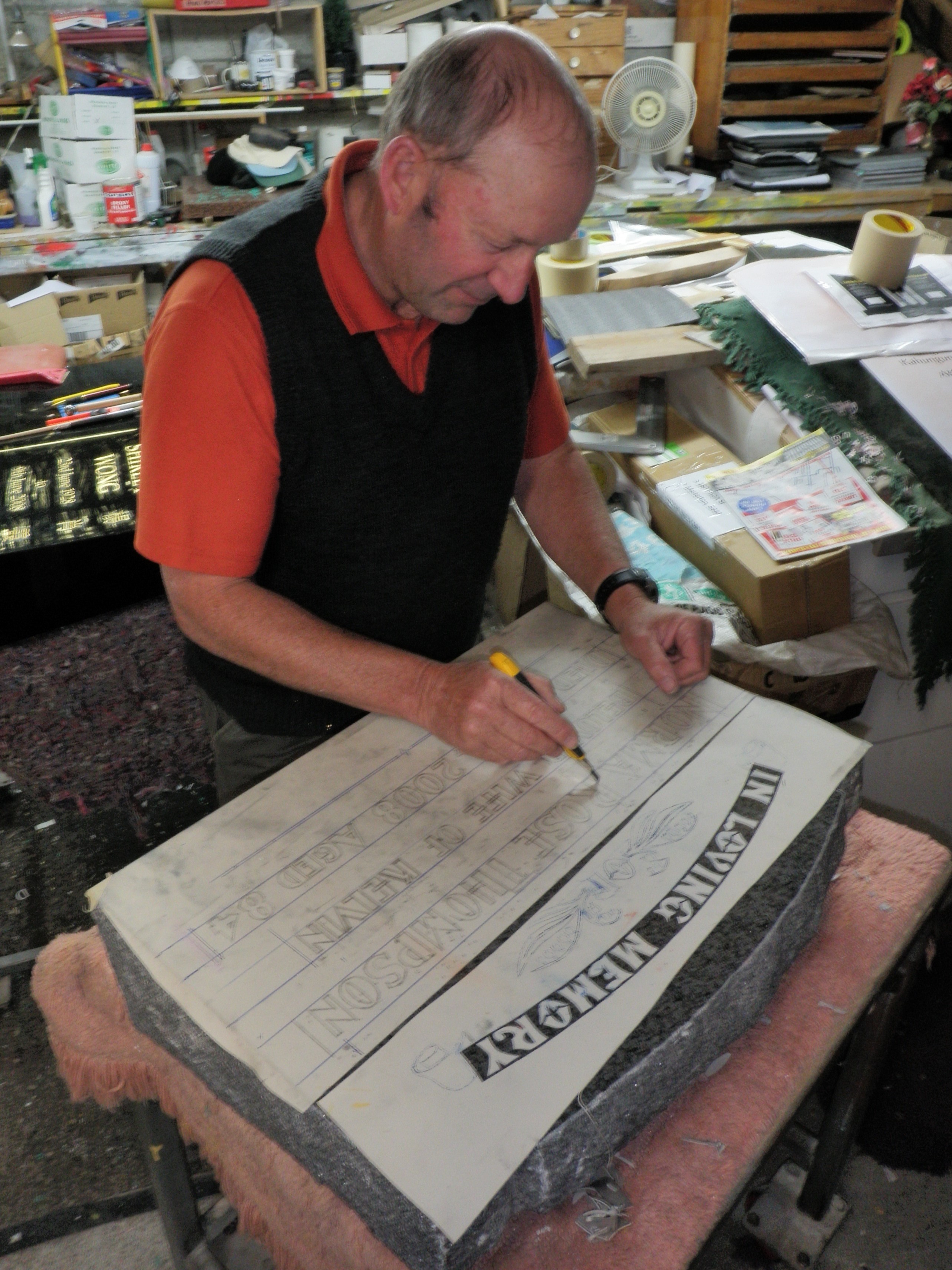 TG Hoar passed on in 1926 and the business was handled by family members, firstly by Frank his Son, then Newman his Grandson, and followed by Great Grandsons Roger (pictured above in the workshop) and Peter who is the artist in the family and has handcut some remarkable designs. Roger's Son Geoff who completes a fifth generation, assisted the firm into the 'Computer World' by setting up the computer cutting machine and still helps from afar with advice on modern business trends.